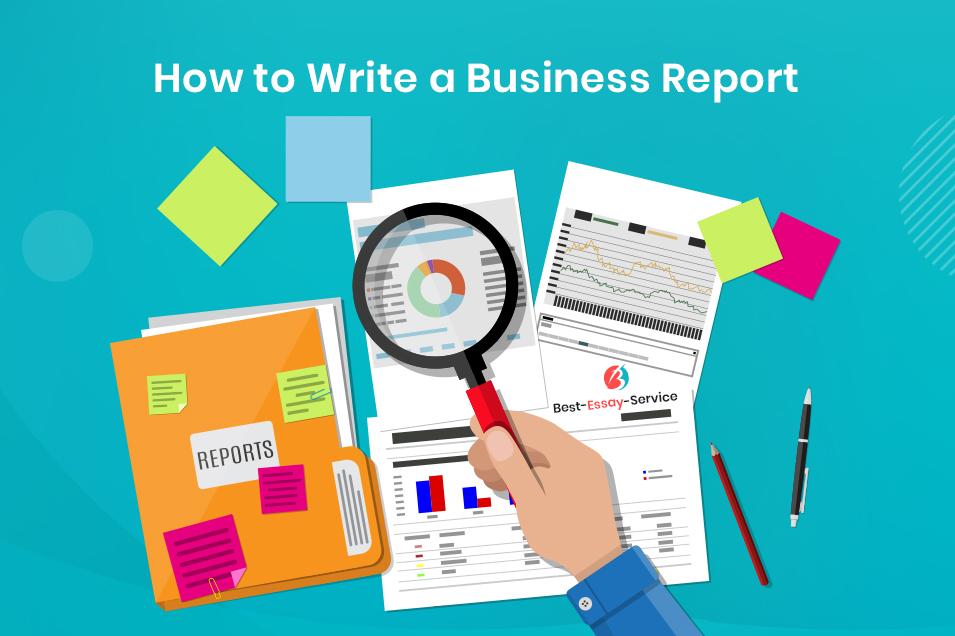 If you want to know how to write a business report or how to write a business analysis report, we are here to assist you. Remember that a business report helps to communicate effectively. Many businesspeople use this type of report in order to make the correct decision. Prior to writing a business report, it is necessary to understand its structure and purpose. You can also google "how to write a business report example."
Make sure you know your goal and business report writing format
You need to know the report objective and then select its type.
Give a concise and logical answer. If your answer is vague, the audience will feel confused and the credibility of your report will be at high risk.
For instance, you want to receive an investment into your department. In such a case, the main focus of your report should be on the current financial situation in your department. You need to inform your target reader how a larger investment can improve the performance of your department.
You need to identify the target audience. Target readers may be individuals who work in your company or some outside parties. That is why you need to take into account their level of awareness about the discussed issue. Think how the readers can use information taken from the report.
Note that regardless of the target readers, money invested in your company speak louder than a bottom line.
For example, you want to present a program created to share the job. You think that the target readers are COO, CEO or HRs. Think what the target audience already knows about this type of program. The report tone can be set by the answer. In case your company has never used such a program, your report will be strategic and informative.
It is also important to learn new information. Collecting data and facts that will support your conclusion in the report is the most difficult part of business report writing. That is why it is important to learn how to collect and analyze data successfully.
Only appropriate information should be included in your report. The data plays crucial role, thus it should be credible and up-to-date.
You can use internal data. It means that you will be able to collect it faster. For example, you can make a phone call to receive information about sales figures.
It is not a problem to collect external data as well. Just contact with the needed department. There is no need to conduct the whole research on your own.
For example, if your report is about recommendations and/or justifications, you have to conduct the research on the advantages of your idea and include it in the report.
Business Report Template Can Help to Structure Your Report
Use a business report template to structure your own report effectively. Business report writing structure will depend on your writing goals. For example, a feasibility report and a compliance report have different structures. You can google "business report template word" or "how to write a business report template" to see how to organize your report. Start writing your business report as soon as you understand how to structure it.
The data can be broken up into sections. Make sure your report is not overloaded with figures. The target audience will better perceive a report divided into sections.
Use correct headers for the report sections. The reader will be able to find the necessary information faster.
Write sections separately, take your time and wait until the analysis is complete.
If you need to know how to write a business report conclusion, continue reading. Remember that the conclusion should contain recommendations. Your conclusion should be clear and logical. It is crucial to give effective recommendations based on your conclusion.
Each objective should include a particular action. Clearly describe how to follow and implement a proposed plan of actions. In addition, you need to explain how new actions can help to achieve the set goals.
Provide an executive summary on the first page of your report. However, you need to write it after you complete your business report. When you write an executive summary, you need to present your conclusion and findings as well as describe the main points of your report briefly.
Usually a busy executive has time to read the executive summary only. Your task is to describe the most important issues in no more than 300 words.
Use the Needed Business Report Writing Format
Your report should be formatted accordingly. Business report writing format depends on the type of report. Choose the one you need. Pay attention to format when you use figures and graphs in your report. It is recommended to highlight the figures with a different color in order to attract readers' attention. Bullet points can also help you to structure information logically.
Using visual figures in business report helps to better perceive the content.
You can also use boxes on those pages that have a lot of textual information.
Remember that each and every source used in your report should be cited and formatted appropriately. It is your task to explain to the readers where you took a particular piece of information. That is why you should provide a reference list after your complete a report.
In order to make sure that the report is flawless, proofread and edit it. If you make grammatical or spelling mistakes and do not correct them, the readers may think that you do not want to put much effort into your business report. They can also think that you simply do not know how to write a business report introduction or any other report section. Note that all information should be presented in a clear, logical and concise manner. You can search the following question on the Internet "how to write a business report sample." It will help you to consider the report samples and will inspire you to create your own report.
---